Erickson's Team Coaching Certification
Become a Certified Team Coach and achieve an Advanced Certification in Team Coaching (ACTC) Designation from the ICF To achieve the Erickson Certified Team Coach Certification  (ACTC Pathway)  you are required to complete 2 Erickson courses, High Performance Team Coaching and Advanced Team Coaching, and 5 hours of Group Team Coaching Supervision.
The Erickson Team Coaching Certification program is for coaches who want to develop a team coaching skillet and thus expand their ability from working with individuals to working effectively with teams. We are proud to mention that this program is accredited by the International Coach Federation (ICF) as an Advanced Accreditation in Team Coaching (AATC) Erickon's Team Coaching program is uniquely designed to assist you to aim immediately towards your team coaching certification, as a skilled Team Coach. This program will also integrate core team coaching methods in preparation for corporate team coaching. You will have the opportunity to practice different aspects of team coaching both online and in person.  You will receive the support and supervision required to succeed with your integrative skills as a high-level Team Coach.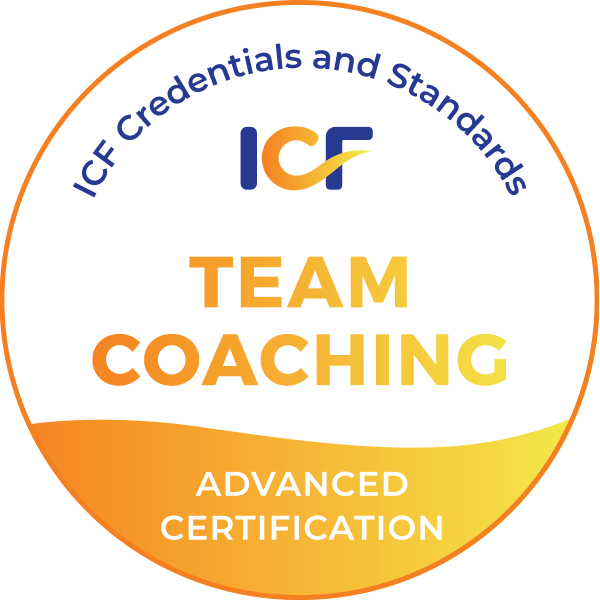 The Erickson Team Coaching program provides all the instructional and supervision requirements to apply to the International Coach Federation (ICF) for their new  Advanced Certification in Team Coaching credential (ACTC).
Who is this course for:
Coaches wanting to develop effective frameworks to work with teams both virtually and in-person
Internal organizational coaches wanting to contribute to a productive working environment by fostering strong teams
What you will learn:
Conduct full team coaching sessions applying Erickson's unique team coaching structure.
Apply both social psychological and relevant brain science to ensure efficient  interactions and productive conversations.
Discover and use the neurodynamics of strong systems thinking to create cohesion and collaboration.
Facilitate strong cognition and strong team 'flow' at the very same time.
Foster open and creative dialogue during team discussions
Fire up clear, comprehensive, and logical team thinking processes.
Achieve an ACTC Credential with Erickson and the ICF
ACTC Pathway
Erickson has recently been approved to provide the official coach training required to be awarded an Advanced Certification in Team Coaching with the International Coaching Federation. The training consists of three parts and is 60 hours in total. Required courses to become accredited:
High Performance Team Coaching
Advanced Team Coaching (Dates coming soon)
Supervision Group Coaching 5 Hours (Dates coming soon)
Price of High Performance Team Coaching: 1 200 Euro, VAT not incl.
Duration: 31.10 – 02.11, Sofia, Bulgaria Book your seat by filling the form:
Sign Up for Our Newsletter